MaxSavr® Driving-Data System
Designed for consumers, MaxSavr products will have features announced as each is launched. First waiting in line is MaxSavr for Teslas. More details and discussion are here: MaxSavr On Tesla Motors Club Forums.

The product we're developing will allow Tesla owners to privately review detailed Autopilot and driver action data captured from their cars. It's to help them understand details of what led up to a crash, near-crash, or unusual situation noticed by the driver. Using radar data, it can also identify tailgating situations, like this: (details explaining radar view are under the video at Youtube page) MaxSavr® Visualizer: Tesla Autopilot Approaching Motorcycle on Rainy Night.

If you're a Tesla owner, or have one on order, please take this 10-minute survey: MaxSavr Interest Survey. It will help us finalize the product and put you on our list to contact as soon as it's ready.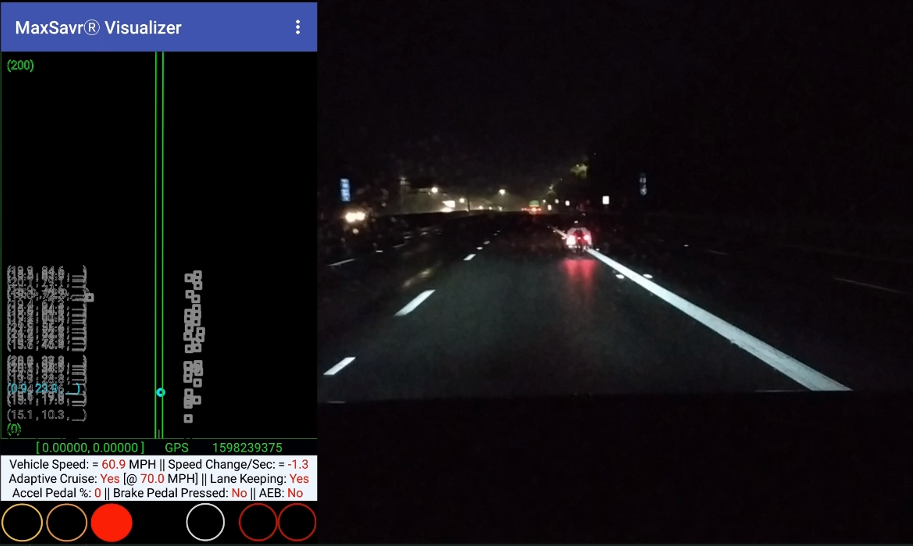 NOTICE: Unless otherwise identified, all trademarks and service marks on this website are property of Telanon, Inc.
© 2013, 2014, 2015, 2016, 2017, 2018, 2019, 2020, 2021, 2022, 2023 Telanon, Inc. All rights reserved